Home Page
Compete in 15 Divisions
100+ Prizes available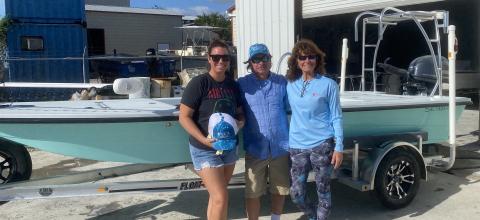 12 Expert tips for winning big prizes in CCA Florida STAR 2023 presented by Yamaha
CCA Florida STAR presented by Yamaha boasts amazing prizes, is the largest family-friendly saltwater fishing competition in Florida, and begins Memorial Day weekend. Anglers across Florida have been participating and winning in CCA Florida STAR for the past 8 years. To date, STAR has awarded over 2…
Read More
Florida's largest family-friendly fishing competition
May 27 to September 4, 2023!
Fish one day, some days or every day - win awesome prizes with a single catch!
Divisions
including tagged, non-tagged, inshore and offshore, Ladies and Youth with species like - Redfish, Trout, Snook, Tarpon, Grouper, Kingfish and Mahi-Mahi.
in Prizes
Boats, motor and trailer packages, cash, marine electronics, Yamaha motors, tackle, scholarships, Gift certificates and much more
Days of Fishing
family friendly angling competition - for anglers of all ages and experience levels - most winning places and are determined by a random drawing.
Register Now for STAR 2023
$40 for current CCA Florida Members | $80 for 18+
(includes one-year CCA Florida membership)
FREE for current, youth CCA Florida Members | $10 for youth, ages 6 to 17
(includes New Tide Membership)
[Registration process involves creation of a profile at CCA National and registering for STAR]
How does it work?
CCA Florida Star Competition uses an Easy Catch - Photo - Release approach.